With spring now in full effect, the Robintek photography team has had more opportunities for outdoor photoshoots. Recently, our team shot business portraits for a client at the beautiful Ohio Wesleyan University campus in Delaware, Ohio.
What We Did
Aaron, our client, was looking for a professional outdoor headshot he could use online for his LinkedIn profile and other digital platforms. He was interested in shots taken in a park-like setting but also wanted to have some different outdoor background options to choose from.
To give Aaron some choices, our team came up with a list of locations that fit his needs. Out of those locations, our client chose Ohio Wesleyan University in Delaware. With vast brick buildings, columned facades, and plenty of lush green space, the university is a prime location for an outdoor photo session in the spring. The campus in the spring is gorgeous and offers a wide range of backgrounds to choose from to get the perfect shot.
After the shoot, we're happy to say that Aaron was pleased with the photos! We sent him the proofs and he was able to choose his favorite shots to use online.
Your individual business portrait says a lot about you to your colleagues and potential employers. By enlisting a professional to shoot modern, updated photos, you are more likely to stand out from your competition. Whether you're looking for professional or personal portraits, good photography should capture a piece of your personality.
That's why, at Robintek, we take the time to get to know who you are, so we can take photos that best represent your unique self. With our portrait services, you choose the spot, and we'll do the rest. We offer in-house portraits at our Westerville offices and can also meet you on location.
Photo Gallery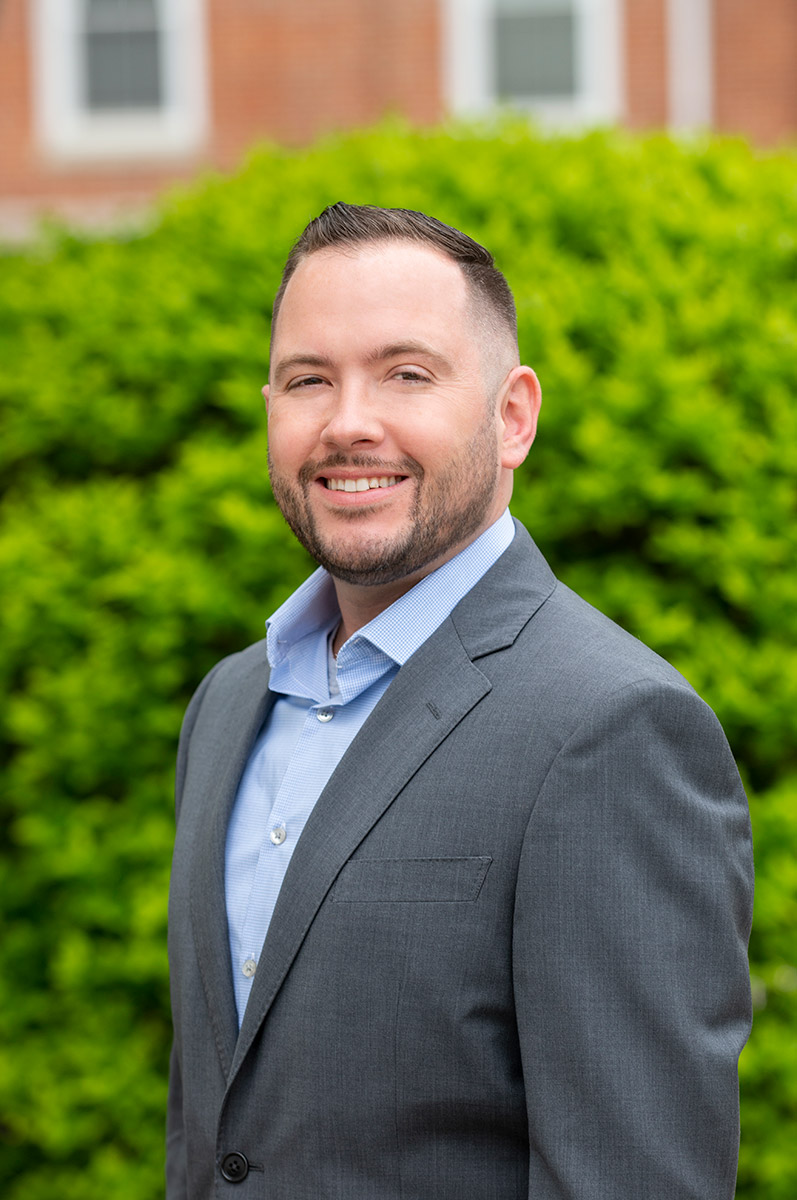 Robintek Photography
In addition to portraits and headshots, Robintek specializes in more business photography services to suit your needs. Whether you want to capture your newly remodeled interior, take pictures at an upcoming event or conference, or create versatile product photos for your eCommerce website, we can shoot captivating, high-quality images to help boost your online presence.
We also provide personal photography services to capture your most significant life events. From senior portraits to weddings to family photos, Robintek can turn your important moments into lasting memories. Contact us to learn more about how we can capture your most significant milestones.
Who We Are
Robintek is a web design company in Columbus, Ohio. In addition to photography and custom design, we provide web development and marketing services for businesses of all sizes to help them succeed. For more than 20 years, we have been serving over 600 clients nationally to expand their reach online and improve their branding.
Along with multimedia, design, and development, Robintek offers a wealth of digital solutions to grow your business. We can assist with eCommerce websites, SEO, logo design, content creation and copywriting, strategy and consulting, and much more. Ready to learn what Robintek can do for your company? Reach out to us today for a free consultation!